GT-Smart+ Battery Strapping Tool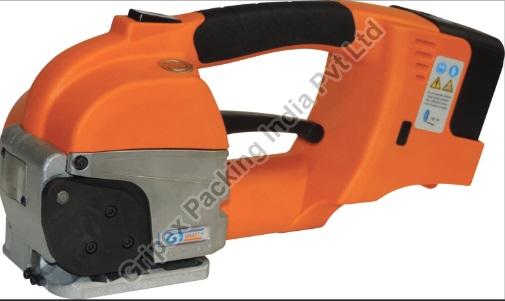 Business Type
Manufacturer, Exporter, Supplier
Brand Name
SIAT
Package Type
Flat and Round Surface
Strap Quality
PP/PET
Click to view more
Product Details
Strap Width
from 9 mm to 16 mm
Strap Thickness
From 0.4 mm to 0.85 mm
Max. Tension On Single Strap
1.800 N
Max. Tension On the Package
3.600 N
Max. Tension Speed
14 m/min
Joint Type
Friction Weld Seal
Weight
3.75 Kg. (inc. battery)
Battery
Akku Power Battery 14,4v 3,0 Ah Li-Io
Download

View
Gt-Smart+ is a battery strapping tool with adjustable functioning mode according to the application: manual and soft. It is easy to use and to adjust. Perfectly balanced, it can perform both vertical and horizontal strapping. The brushless motor is powered by the latest Li-Ion battery.
Key Features
Weight: 3.2 kg excluding battery (the lightest on the market)
Functioning mode: manual / soft
Brushless motor with encoder
Perfect handling
Robust plastic cover with natural rubber handle
Front & rear guides adjustable for the strap dimensions
Face gear box to improve performances
Stainless steel components to avoid rust
Delrin gears - lower weigth, lower inertia, better performance
Options
Addictional Akku Power Battery 14,4v 3,0 Ah Li-Io
Battery charger for Li-Ion Battery Akku Power
Other Features
Easy to use tool. The lightest in the market for its category
Compact and ergonomic design with non-slip rubber handle
Efficient operation due to good balance
Simple and user-friendly interface
Digital display with visible parameters
Low maintenance required, due to brushless motor
Suitable for different strap sizes: i.e. 16 mm and 19 mm (0'5⁄8 and 0'3⁄4)
Stable performances due to Li-Ion battery technology (with no "memory effect")
Option to lock the keypad in order to improve safety
Easy removable casing for quick maintenance
Looking for "
GT-Smart+ Battery Strapping Tool

" ?
Pieces